Shikumen is a style of architecture that kind of sprung into place in the 1860 as a combination of chinese and western style architecture.
Up until the middle of the 20th century these kind of neighborhoods represented 80% of the housing stock in Shanghai.
Today there are hardly any neighborhoods left - because we obviously really really need that new shopping center.
31.12.2013 - Last Batch Of Randoms
The last one in 2013 - it's been a good year!
11.11.2013 - Xiaonanmen at night
I went back to bring the set to near completion. One more overlooking shot and we are done.
Sanya - birthdays and drunken surfing. It worked, kind of.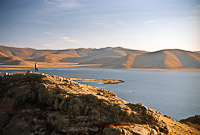 Over the autumn holiday we decided it was time to go where we've always had planned to go:
Mongolia!
We keep seeing it out of the aircraft window and really really wanted to check the place out - so we went!
Consolidated into two categories, really.
Have fun!!
Die Ossenberger Herde in Chicago.
Immernoch kaum zu fassen.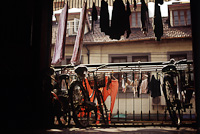 So there is this area just north of the big massive shopping street Nanjing Lu.
The whole thing is wedged around Beijing Lu, running parallel to its sourthern couterpart.
If you need to do DIY, you go there. If you need cheap food, you go there too.
The place is full of real nice and friendly people, and an interesting lack of anything that makes Nanjing Lu so annoying. I went a few times.
Also to buy some door handles.
Have a look!
I got to go to India for work!
Spent 10 days, from Chennai to Bangalore to Mumbai to Indore.
Good times! I got a weekend off in Mumbai, in the middle of the monsoon season, which was awesome because its been less hot than Shanghai.
Also I got to ride on the evening Shatabdi train. Six meals in five hours. ACE TIMES.
Thanks to Darshan, Bhavdeep, Mohit and Senthil for sorting me out these two weeks!
04.05.2013 - F1 Shanghai Grand Prix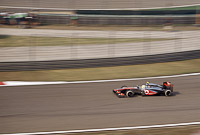 So if you get the chance to see the local F1 Grand Prix with good mates from work, from some solid stand and at a pretty good price, you go for that, right?

Exactly.
29.04.2013 - Where We Get Our Groceries From
See - Maraika asked me to take a shot of the local grocery store so she can show where we do our shopping.
Thinking about it, I never ever did an album about our neighborhood with the funky trees and places we go for food!
Not cool.
So I called my friend Comrade Martin to borrow his very noyce M9 so I can have a faster turnaround as we needed photos quick!
Here you go then.
Oh boy I have a backlog of like seven films I haven't posted yet.

There are three projects that don't have enough shots done yet, need to go back and do some more. AND we're going to Zhangjiajie next week. AND I'm going to India in May.

That said, here's some Shanghai stuff. The Bund is the main promenade along the Huangpu river - rammed full of visitors, tourists, wedding couples and photographers.

I took the opportunity to test some Tri-X at what it's really good at - street photography.
03.03.2013 - Chicago During Chinese New Year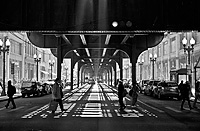 For chinese new year, we went on a six day mad dash to Chicago.
Amazing, it was!
We signed off wedding things, ate way too much cheese and, obvs, got to take a round of photos.
On a nerd related note, these are all developed using developers made from scratch chemicals. AWESOME.
04.02.2013 - Springtime in the French Concession
So, new year, new resolutions:
No more big post processing. Things get on here as they get off the film. More colour slide film as well.
Mix my own developer!
Eat less so I look better when getting married in August!
Starting, then, here are some shots around where we live, Shanghai, French Concession, from a few photo walks, featuring creepy mannequins and friends!