---
16.04.2019 - Basel Street Shots 2018
Caught up for now. Next is Sevilla, that was fun.
---
Wintertimes and drinks etc.
---
16.04.2019 - Chicago Summer 2018
Warm it was.
---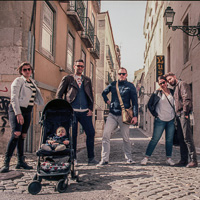 Escaping Fasnacht 2018.
---
There's George!
---
Apart from the big stuff above - these are some 2017 shots.
---
27.01.2019 - Christmas in South Africa
Kersfees 2018. Great times!
---
A nice ten day getaway. Great company too!
Not featuring the horrible film we made.
Also fuck pulpo.
---
31.01.2019 - Switzerland Randoms 2016
A wild collection of nice Schweizfotos from a not so nice year.
---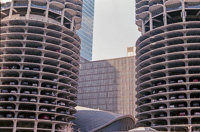 We went there often for reasons not so nice.
---
Headshots, literally. A bunch of them together too.
Want one? Holler at me!
---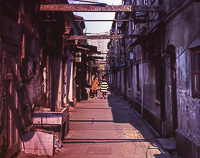 Great to see friends again! Much has changed in two years, not only the housing prices!
---
03.04.2016 - Überwintern 2015 - 2016
It's been a great winter if it wasn't for all the bloody rain instead of snow.
Lots of fun things though! Seeing loved ones in Chicago, family visit to Amsterdam, Fasnacht, etc etc etc!
---
03.04.2016 - Sarah and Zach getting married!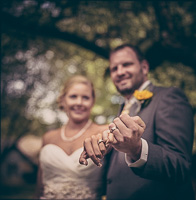 Catching up! Great times in southern Illinois. Also wonderful autumn colours, wonderful couple, all brilliant.
---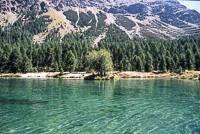 I am being late with this because I keep forgetting to update the photo blog. Here's the first round of albums!
---
Maröööööööönli
---
30.06.2015 - Weddings In Chicago
Chicago in spring.
That's nice.
Great opportunity to come over, great week, great time, two great weddings, 10/10 would do again.
Best thing though is getting to hang out with the greatest people.
---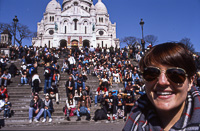 Easter holiday came up. Here's an idea: Let's go to Paris.
---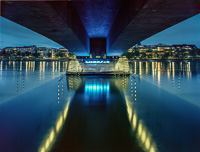 Here's a few photos from Basel, like, you know, litigation.
---
Almost done catching up.
There are about three films being developed - one more post to come!
---
01.05.2015 - Christmas and New Years In Sotuh Africa!
Finally I get around to linking them here!
We had such a wonderful time under the Southern Cross!
---
As autumn rolls around, here are some photos to close 2014.
Basel Marathon, Skiing, Herbstmesse etc.
---
Quite bollocky weather this summer really.
That won't stop me though, as usual.
Here are some shots collected through the summer months.
I'm thinking of taking some around work in the next few weeks if I feel like it.
Have a look!
---
how awesome was that?!
---
22.06.2014 - Arrived In Basel!
Here's a litte update what we've been up to! Much more to come obviously.
---
First trip out of Basel
Saddled up the Chantal Lopez and drove south for a weekend. Pretty nice. No actually REALLY nice. Here are some photos of Lake Como and some towns surrounding it.
Mmmh.
Just before we buggered off back to Europe and US we finally took the time out for a quick dash to Beijing.
Good times!
Shikumen is a style of architecture that kind of sprung into place in the 1860 as a combination of chinese and western style architecture.
Up until the middle of the 20th century these kind of neighborhoods represented 80% of the housing stock in Shanghai.
Today there are hardly any neighborhoods left - because we obviously really really need that new shopping center.
31.12.2013 - Last Batch Of Randoms
The last one in 2013 - it's been a good year!
11.11.2013 - Xiaonanmen at night
I went back to bring the set to near completion. One more overlooking shot and we are done.
Sanya - birthdays and drunken surfing. It worked, kind of.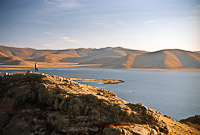 Over the autumn holiday we decided it was time to go where we've always had planned to go:
Mongolia!
We keep seeing it out of the aircraft window and really really wanted to check the place out - so we went!
Consolidated into two categories, really.
Have fun!!
Die Ossenberger Herde in Chicago.
Immernoch kaum zu fassen.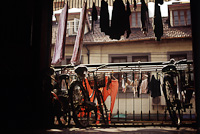 So there is this area just north of the big massive shopping street Nanjing Lu.
The whole thing is wedged around Beijing Lu, running parallel to its sourthern couterpart.
If you need to do DIY, you go there. If you need cheap food, you go there too.
The place is full of real nice and friendly people, and an interesting lack of anything that makes Nanjing Lu so annoying. I went a few times.
Also to buy some door handles.
Have a look!
I got to go to India for work!
Spent 10 days, from Chennai to Bangalore to Mumbai to Indore.
Good times! I got a weekend off in Mumbai, in the middle of the monsoon season, which was awesome because its been less hot than Shanghai.
Also I got to ride on the evening Shatabdi train. Six meals in five hours. ACE TIMES.
Thanks to Darshan, Bhavdeep, Mohit and Senthil for sorting me out these two weeks!
04.05.2013 - F1 Shanghai Grand Prix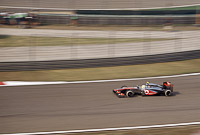 So if you get the chance to see the local F1 Grand Prix with good mates from work, from some solid stand and at a pretty good price, you go for that, right?

Exactly.
29.04.2013 - Where We Get Our Groceries From
See - Maraika asked me to take a shot of the local grocery store so she can show where we do our shopping.
Thinking about it, I never ever did an album about our neighborhood with the funky trees and places we go for food!
Not cool.
So I called my friend Comrade Martin to borrow his very noyce M9 so I can have a faster turnaround as we needed photos quick!
Here you go then.
Oh boy I have a backlog of like seven films I haven't posted yet.

There are three projects that don't have enough shots done yet, need to go back and do some more. AND we're going to Zhangjiajie next week. AND I'm going to India in May.

That said, here's some Shanghai stuff. The Bund is the main promenade along the Huangpu river - rammed full of visitors, tourists, wedding couples and photographers.

I took the opportunity to test some Tri-X at what it's really good at - street photography.
03.03.2013 - Chicago During Chinese New Year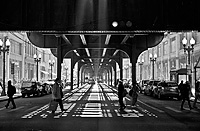 For chinese new year, we went on a six day mad dash to Chicago.
Amazing, it was!
We signed off wedding things, ate way too much cheese and, obvs, got to take a round of photos.
On a nerd related note, these are all developed using developers made from scratch chemicals. AWESOME.
04.02.2013 - Springtime in the French Concession
So, new year, new resolutions:
No more big post processing. Things get on here as they get off the film. More colour slide film as well.
Mix my own developer!
Eat less so I look better when getting married in August!
Starting, then, here are some shots around where we live, Shanghai, French Concession, from a few photo walks, featuring creepy mannequins and friends!
07.01.2013 - This Is Xiaonanmen
I won't stop.
With Xiaonanmen around the corner, I went for a little ride over the holidays to make a state-of-the-disctrict, you could say.
More of it is gone now, and especially just after Christmas the fog and wetness made the place even more eerie than I remember it.
See you in two weeks, then, for the next walk.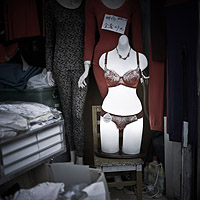 It's getting cold now.
We did a little walk around Laoximen to see if anything changed, turns out, it didn't.
I also wanted to see how Portra looks, turns out: nice!
04.11.2012 - Deutschland | Schweiz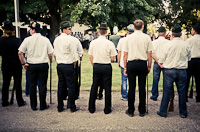 Business - wise, a trip to the old country was needed.
Also, took the opportunity to catch up with the lads in Basel before going up.
So I park the car in Ossenberg, open the door and what do I hear?
AWW YEAH.
Schützenfest was on.
19.10.2012 - End Of Summer 2012
I got a new little camera!
Went to the photo mall with my good friend Wei Min to pick up a little Rollei 35. Got a good deal, and, FYEAH, what an awesome little brick.
All manual focusing (based on guess work) and manual exposure setting (also based on guesswork). I was just going to kick full a roll of test shots before I went to Schweiz und Deutschland but they went so well that I thought I'd add some pictures from that one time, when we went for dinner and had sooo much food before we went to Nep
19.10.2012 - Nepali Engagements
She said yes!
So, for the October Moon Festival holidays, it was either Mongolia or Nepal. As cool as it is to send postcards from Ulaanbaatar, the Himalayas won the ticket.
That, and proposing with a proper backdrop seemed a much better opportunity.
So, packed with clothes, camera and ring we went.
It took a bit of research but we settled on trekking in the Annapurna region. Given that there will probably be loads of people walking around the mountains, and hearing that most treks dump their profits into their Kathmandu-based trekking companies, we tracked down an organisation that leaves all the money right in the villages you stay in, the Himanchal Education Foundation.
Run by Chitra Pun, who hooked us up with our legend guide Roman and strong man Udo. Every cent that wasn't used on us eating Dhalbat went directly back into schools, clinics and village funding.
We are so awesome innit.
Thanks to everyone who helped and hosted us along the way!
I'm trying to build a bit of a portfolio of this place, so I keep going back. Some start to recognise the slanky white dude walking around their hood every other saturday. This time I took some friends, and yes, awesome times. We tried a chinese tradition: Sitting roadside, can in hand.
So. Much. Fun
Anyway.
You know what's coming.
01.08.2012 - Xiaonanmen On A Saturday
I can't help but keep going back. Given that this place will turn into parking lots and highrises within this time next year, I feel I need to get as much as possible out of this disappearing, sorry neighborhood.
19.07.2012 - Ein Bunter Strauss Voller Mittelformatfotos
I took the Rollei out a few times - so I've gathered some shots for you to consume over the coffee break.
You're welcome.
15.07.2012 - Xiaonanmen - 2 of 2 - Night
Coming back to Xiaonanmen at night was quite the highlight, obviously.
We came to see colours explode, alleys and what's left of houses lit by neon lights and the yellow Shanghai sky - but what we found were people that very openly weren't happy with how they and their community was being treated by the government.
10.07.2012 - Xiaonanmen - 1 of 2 - Day
There is this little area right near the center of Shanghai, just south of the People's-Square-Bund-Skyscraper area where you can still see real Shikumen housing - or how real Shikumen houses look like when left to rot for decades.
Most of these have no heating, barely electricity and no running water connection.
Having withdrawn all support for renewal years ago, the Shanghai government obviously has no other choice other than relocating all locals to beautifully new and centrally heated building developments an hour or two outside of the city, demolish the entire neighbourhood and improving the area with some more Rising Sun Manhattan Apartments and one or the other parking lot.
Sorry for that rant, but, man.
Seriously.
04.07.2012 - A Week Back And Forth

Every day, I get up, leave the house too late, cycle 10 minutes, get into a taxi and go to work.
Then back.
Work is new and clean and you're preoccupied with whats going to happen - or happened during the day. Well out in the outskirts of Shanghai, in the middle of what used to be farmland, where old communities with people taking care of what they grow in pretty much absolute peace now have corporations and three-lane roads as neighbors.
This is interesting, so that I don't forget where I am, I took some pictures along the way.
Around work and on the way back and forth.
30.05.2012 - Guilin and Yangshuo
Guilin and Yangshuo are in the middle of the karsty peaky mountains of Guangxi provice - prominently featured on the 20 Yuan note and arguably in Avatar.
This is all fun and games, so we took a spin over there.
Galactivc spiders named Geoffrey, Rice fields, pushy eastern european backpackers, drowned scooters, booze and NO KARAOKE.
All part of the fun.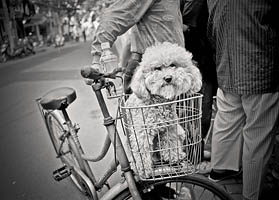 We're in the last few weeks before Shanghai plunges into the sauna that is what they call summer over here.
For now we can walk around, do things, check things out and not need to replace the 20 liters of water our bodies just spat out.
I also went to Europe for work and for Julius' communion, and brought back Pauls R4s with a sweet 28mm lens that I want to use this year.
Took it for a spin in and around Xintiandi didn't I.
It's funny that I never made it there, Maraika has been hundreds of times.
It's where the buses drop the tourists off to see... well, what's supposed to be old Shinkumen lane houses but what's actually a Paulaner Bierbotschaft and assorted culinary establishments.
Which is funny, because the real thing is right next door.
And so much more fun!
Spring is here!
We can now officialy walk outside without immediately coming down with a cold and snorting around for weeks.
In other news, we had visitors, we pulled Hitlers in Zhongshan Park and got ourselves into some nice parties along the way.
Good times!
19.03.2012 - Old Town and Tianzifang
A classic stroll around old Shanghai or what's left of it - followed by a round of China Consumerism at its best.
Tianzifang is worth the visit only because you can do the old people-watching.
Awesomes.
So we went to Cambodia, where it's 30 degrees all day long, where the food is delicious and slighly suspicious.
On that note we would like to honestly and openly apologize to the two cleaning ladies at the Seven Candles Guesthouse in Seam Reap. We hope the tip helped mend the trauma somewhat.
12.01.2012 - Chicago Christmas
High speed Christmas in Chicago.
Steak, Deep Dish pizza and loadsa cheese. Good times. Got thrown out of a store closure sale for taking pictures, scored presents, explained that germans do not overtake on the right and lost my iPod on the way.
Aaand we laughed.
In the middle of Shanghai's urban sprawl, there is a little space that, fenced off, hides an old house that both serves as prominent graffiti spot and wedding photo location.
It's gone now. Torn down to make way for, you know, more highrisers.
That said, next to it is a newly built 'Art Centre' with like art galleries and cafes and stuff, like like.
This set combines both Laoximen, one of the older areas that are left (where you can buy puppies and chickens and knockoff Hello Kitty merchandise) and Pudong (where you can buy overpriced drinks and food and knockoff Rolexes).
I found that interesting. Note the total badass architecture that most of the 700M illiterate people might have helped finance but will never see.
When the hazy sun sets and all the warm, cosy florescent tubes are lighting the city's living rooms, I went out and took a few images.
Both of the standard landmarks I've shown you lot before and - I like those - some seriously long exposures of cityscapes, from tops of roofs. Friends of mine shot a thorough timelapse from there, I'll be sharing that too once they get around editing it.
I gotta be honest, I dished the gallery online and forgot to update the blog index.
Oh well.
This is, in essence, a weekend around our hood. People relaxing in Xujiahui park that I photo'd while Maraika was teaching in our dining room, shopping for food and other things we really definitely totally needed.
Was nice!
The mum phoned and said she wants to see something from the city. Like, how the big city looks like and so forth.
Alright! Gathered here are three films from the past months, including some of the A-Class night photography shots the awesome lads from the Shanghai Flickr Meetup Group have been scouting over the last few years. That and the obvious Bund shots, Old Town, Yuyuan Garden etc.
Checkit.
Two days of extreme chinesium. You will find Xitang about 90km east of Shanghai, and let's be honest, its one of gazillions little water towns around the canals and lakes that work together with the Pacific to make Shanghai that wet, sweaty melting pot that we know it as.
This though, awesome. It's SO stereotypical chinese that it's been used as a film location for Mission Impossible 3, you know chasing around houses and waterways and alleskaputtmachen.
Check it out. Index on how to get there is inside.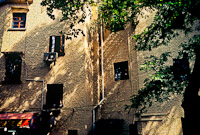 More updates from what the life looks like.
I've included some more big city stuff, work, and local stuff.
What mums love, you know.
I've got more in the pipelines (that looks more awesomer).
29.08.2011 - Old Jewish Ghetto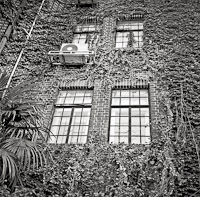 I went to my first flickr meetup.
Legend group.
A proper walk through the Old Jewish Ghetto in Hongkou.
Explaining its massive history is probably much too extensive, so please see the links instead, here for the pictures!
And here we are, the first set of pictures.
If you come and visit, this is what you're gonna get yourself into.
That's an invitation.
07.07.2011 Flat:Found
Yes, we actually did it!
With the incredible help of the gracious Sammie Qian, we managed to score a flat, right in the French Concession, old house, first floor, well cheap, well awesome.
We've been dishing this video around for some time now but if you haven't seen it, you're welcome!
20.06.2011 Nine Days In The Business
Nine days around in the UK, Spain, and Germany.
Two films and one camera, and lots and lots and lots of work to do.
Also, good times were had.
This is my first proper photo essay. It's been fun, you better like it!
This is an important one.
Because, this is where it all started. In 2007, straight out of Ossenberg, I was thrown right into this town.
And what a town this is. Lifelong friends, cherished memories, a summer for the books.
This place has made me. I won't forget. So it deserves a post.
I went for a weekend to catch up, thanks for your sofa and gigantic kindness, Bryony and Matt!
We went.
What time of year is best to introduce Maraika to fullfledged Schweersmadness? Christmas? Not really, you can't escape. Summer? Too humid. Easter? Perfect. Food, beers and sun.
Totally awesome. Adding to Maraikas facebook photos, these are the hipster-film-ones. Captions by Maraika.
Enjoy!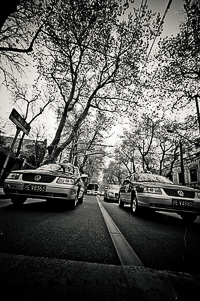 I went.
I spent a week in the future city that will host Maraika and myself.
Just as advertised, no Facebooks or Twitters, but Tumblr works, for some reason. I had a good amount of chicken feet, and they weren't even that bad. The city itself is, as cities go, the loud little funny bloke in the back. The suave dressed up New York wouldnt appreciate, and so wouldn't Hipsterlondon.
Married couples have really picturesque photo sessions straight next to the old lady that dumps a bucket of chicken heads on the walkway. Priceless.
More to come, this is just the sneak preview!
Spring is here!
As we all know, the best camera is the one that's with you, in my case, purposefully, the iPod touch. I'm loving the Hipstamatic App. No, really. It's one of the few picture apps that gives you decent control over the look of your images, and, surprise, the results are repeatable.
Do have a look! Happy sunny days!
29.03.2011 BrumBrumBrruuuuummmm.....
Ok.
Right.
I took a couple of months to get a feel, just like I did in 2009 to get a grip on american suburbia and then set out to portrait how and what this place is about. I skipped most of the landmarks, you find these on the internet. This was a nice, sunny, Sunday afternoon. Lots of people out, lots of smiling faces, birds were chirping, kids were playing in the streets.Have fun browsing through this portrait of Britains second city. And come and visit, I'll show you around!
Yeah. I told you. With this album, I shall stop moaning about this place.
Awesome weekend! I went to the city thats very hipster, was on the radio (!) had two great nights out and spent the rest of the days having the best time with the best people.
Tah. See you next time.
I've added an RSS-feed for this stuff. As in, click this sucker and you'll get the updates automatically. Especially interesting for when we're in China and won't be allowed to be on them facetwitters for shameless selfpromotion.
17.03.2011 about:HDR
Some have a lot of knowledge about HDR and some have almost none. HDR is something very hard. But if you concentrate and do everything right, you can do amazing picture taking. You can make things look stunning that would not be so good normally. If you want to take a picture of something that looks boring, you can make it great when your HDR is good. I mean this is what professional photographers do. Years ago when they had to use film, people used very expensive computers to scan and HDR it in the computer. Now this is something everyone can do, but not many people know how to HDR. This is sad because everyone can take good pictures when they can HDR. Billy-Bob says I should HDR him one day. Maybe I will. (-:
HDR is the Comic Sans of photography. Something invented for a very special purpose being made available for everyone, and off we go.
I'm not going to chime in to whats been said already, I am not really cool enough for telling people what they should like, everyone has their own taste, that's why people are still happily selling leather cowboy hats.
This is Manchester and the last gallery thats dealing with the past. I had to upload. Both For The Memories and for showing everyone who hasn't seen them yet. I had a blast in this town. So, so, so insanely nice folks I met.
This is also the first time I got to carry around the M3, which, on the nerd side of things, is the next chapter, really. I have been trying a lot of street photography there, with, lets be honest, mixed results.
Fair enough, I like them. This is for you, Mancs.

These are old, and I'm not pretending they aren't. But some of them are rather goodlooking, so why not share? You NEED to go check out this city. I'm not saying this because thats where Maraika is from, but in the past few years, citywise, I've seen some, but this is one of the MINT ones.
It's gritty, but not dirty. It's shiny, but it isn't posh. It's mulicultural but it isn't a melting pot. It's different. Again, go see it yourself.
A great place to run around and see and stop and have coffies and see more. To my shame, I've completely forgotten to see the south side, but that's subject to change. Promised.
I've added the camera section. For you camera nerds, here are the instruments.
I got to do a site visit in Terrassa last week. That meant I scored a weekend off, in Barcelona. Nice, that was. Because I am german and this is an english site, heres the inevitable moaning bit: I had a massively boring layover in Brussels.
I mean, REALLY boring. Tzeh.
Obviously, I took the Rollei for a spin and this is what came out of it.
09.03.2011 Hello!
This site is live! I figured that it would be rather stupid to post stuff to the flickrbooks all the time when I could show everything on here, in gigantor size, so one can scroll around and everything. I'll add to this further, please leave feedback if you like!
I'll be updating this as new pictures come in. I reckon this is going to get more interesting once we have moved to China and Maraika writes all the words.